Freight Elevator For Sale
We are proud to offer our customers the best commercial freight elevator on the market. Our top of the range hydraulic freight lifts are high capacity lifts suitable for any business.
For our elevator for freight, the jack is located directly below the platform in the ground. The jack is protected from the ground with a PVC liner.
BDFUJI freight elevator offers a complete range of goods or freight elevators for different applications with capacity ranging from 500 Kgs to 9000 Kgs. This capacity is depending upon the requirement. Micro elevator has immense experience in designing and installing freight /Goods elevators by understanding material to be transported; for optimum utilization. There are also a variety of door types available such as collapsible gates, Automatic doors, Double swing doors, etc. Option for car elevators is also available to be used in multi storey packing.
Specification
| | |
| --- | --- |
| Product Type | Cargo Elevator with Machine Room |
| Product Name | Freight Elevator |
| Rated Capacity | 1600kg-2000kg |
| Rated Speed | 1m/s-2.5m/s |
| Door Opening | Center Open /Side Open |
| Floor Material | PVC or Marble |
| UPS System(ARD)/IC Card | Optional and Customized |
| Scope of application | Factory Building, Factory Workshop, Plant, Wharehouse |
Advantage In Technology
1. BDFUJI traction machine,cooperates with world-renowned brands. High-end brand components enhance the quality image and escort safety.
2. The control system, developed jointly with Japan YASKAWA, has high performance and the life of electrical components is up to 10 years;
3. For Door system, we are working with the TOP quality Door. We pay more attention on quality.
4. We have strict quality control management for the selection of component products, and strive for excellence in each component.
5. In addition to the components, we also strictly require precise design in the production process, then do the model design, and finally in the production and quality control, we have strict system requirements to ensure that the on-site construction is carried out, and the parts are delivered without errors.
Advantage In Installation Service
Our professional team will provide 24-hour technical support during the elevator installation process. For the good operation of the elevator, escort.
Advantage In After-service
We offer 24months Warranty.
Also we will ship some spare parts within containers for your stock. During the warranty period, if any part is damaged, we will send it by DHL in first time.
Why choose us?
1. Famous Brand
FUJI is the top brand representing lift vehicles in the world. Suzhou BDFUJI Elevator Co., Ltd. has absorbed the Japanese Fuji control technology and
serial data communication technology, which makes the advantages of full elevator function, high flexibility and fast speed, etc.,
2. Always highest quality and excellent team
Cooperate with the most famous component factories to ensure the quality of the products. The team comes from KONE and OTIS, and has rich experience in product design to ensure the high degree of matching of all components.
3. Always help our customers wining the market
We always put the interests of our customers first. Customers use our products and win the market, which is our goal.
4. Service every clients carefully
High-quality sales service, and 24-hour technical support.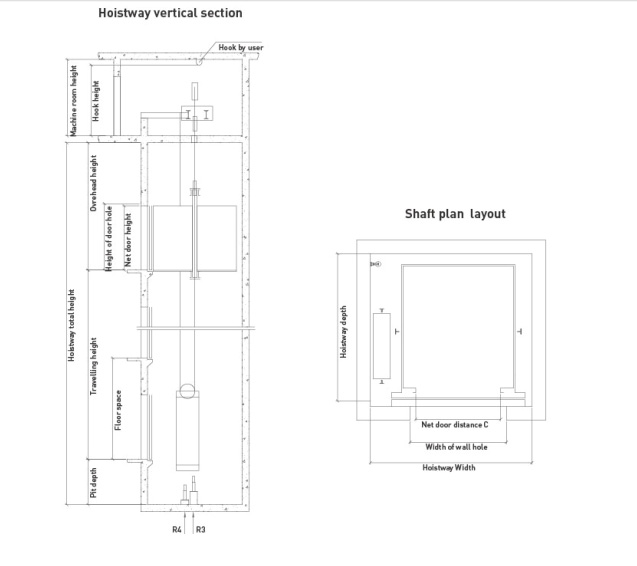 If you're not sure which lift to buy, call to speak to one of our knowledgeable representatives or request a free quote! For a detailed look at our other products for sale, you can also contact us today for a free catalogue.