Elevators can be an important part of any business design, especially when there are many floors that are frequently visited by visitors and customers and require floor changes. Modern elevator installations can not only make life easier but can also add a sense of style and executive presence.

In particular, glass elevators can benefit businesses by creating a design aesthetic for hotels, multi-story office buildings, and other venues. But how can a glass lift truly transform your business?
Glass elevators are not only practical, but they also offer a sleek and stylish modern look to enhance your home. The clear panel construction of the glass elevator allows the elevator to blend into the décor of the room. The clear view of the glass elevator provides a fun ride experience. This is a different perspective than most elevator rides.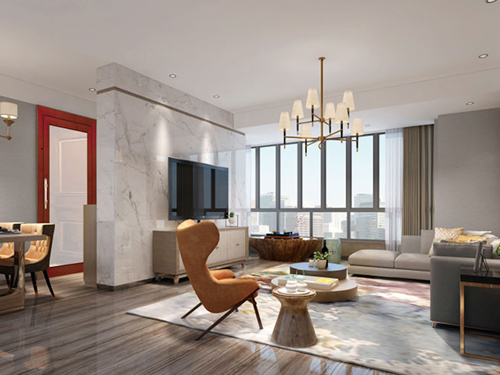 Villa Elevator for Personal
1. Environmentally friendly and cost-saving
Elevators that don't require artificial lighting naturally use less electricity, and while any elevator requires electricity to operate, there's no need to leave lights on all day in a glass elevator. The amount of light entering the elevator not only improves the mood of the passengers while providing an easy way to get from floor to floor, but it also saves businesses money in the long run and creates a better carbon footprint overall.
Some businesses suggest that by using more glass, they can reduce the lighting and ventilation costs of a typical commercial company by 20%.
2. Transparent Location
Some locations require elevators to travel beyond their functional goals, especially when the building reaches high beyond the skyscraper. It's not just the elevator that deserves the occupants' attention, but the view as well. Whether in the middle of the countryside or in an urban landscape, glass lifts are the perfect scene viewer, providing a place for customers, clients, visitors, and employees to not only make a simple journey but to marvel at the stunning surroundings.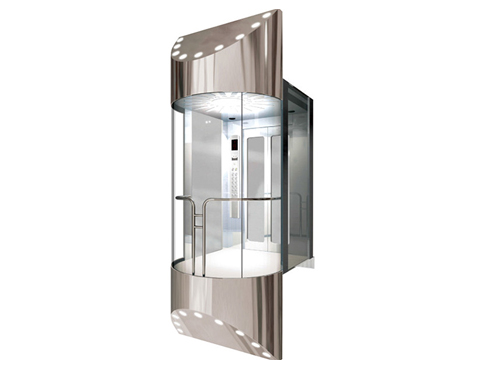 Glass Elevator for Commercial
3. Aesthetics and Design
Another benefit is the design of the glass lifts. They can create a design style that has a minimalist and sleek look. Whether it's a more traditional-style building or a modern building, a glass elevator can be installed anywhere because its transparent material blends in and becomes part of any building.
Not only is the cabin non-intrusive, but there are many glass lifts where you can see the mechanism of the lift, which provides an even more interesting and exciting ride for the occupants. A glass lift can also be a luxury thing, giving a unique VIP feel.
Cost of a Glass Elevator
When you are considering a glass elevator for your home, you may have questions about the cost of adding a luxury home. Most likely, this will likely be your first question. Our technicians and service staff understand your concerns, and you can schedule a consultation to discuss glass elevator costs at your convenience based on your needs and requirements.
There are several different models of glass elevators available for your home. Depending on which model you can have the ultimate in form and function, FUJI can advise you on the best one for your needs.
Customize the BDFUJI elevator for your home
Whether you're installing this sophisticated showpiece into an existing home for improved accessibility or as a luxurious element in a penthouse or new construction, the BDFUJI can infuse your home with beauty and elegance.
Learn how our glass elevator and Lift experts can help you choose the right model to make your home easily accessible to people of all abilities. Contact us at +86 512 6589 8964 or write to us at jason@bdfujielevator.com to discuss customizing and installing a BDFUJI elevator to fit the architecture of your home and meet your individual needs.